#CIFSafety21 celebrates best practice and reinforces the importance of safety, health and overall wellbeing in work and in life.

Construction Safety Week Daily Themes
...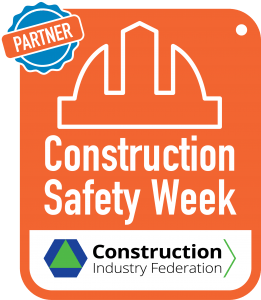 PJ Personnel is proud to be a Partner for this years Construction Safety Week. The health, safety and wellbeing of our employees and all members of the construction industry is paramount.
Construction Safety Week runs from October 25-29, 2021. It is an initiative of the CIF safety and health subcommittee, in conjunction with the event sponsors. and aims to eliminate accidents at work and to drive continual improvement in safety and health performance.